How do our food choices affect our carbon footprint? How does the impact of driving compare to the food you eat? Most of us don't know!
Measuring your climate impact is your first step towards taking climate action. On May 30th, we've invited Project Neutral to help us understand where our carbon "footprints" come from, how our daily food choices can affect them, and identify high impact actions we can take. Please note this webinar will be held on Zoom.
In this interactive workshop you'll:
Get to know the basics of climate change
Measure your carbon footprint
Better understand the role of dietary choices and food waste on carbon footprints
Learn ways you can make a positive impact – at home, at work, and in your community
Climate change can feel overwhelming, but taking action feels good. This session promises to be informative, hopeful and judgment-free. Let's find out what we can do together!
To get tickets:
Tickets will be available for purchase on our website – $30 for Ontario Food Collaborative Members and $50 for non-members. OFC's base operating budget relies on event revenue: we appreciate your support!
It pays to be a member! For a limited time, become a Ontario Food Collaborative member for free, and get a discount on event tickets! Click here to register as an OFC member!
For Member Pricing: https://ontariofoodcollaborative.ca/members-only-pricing-green-from-home-webinar/ (use the same login credentials as you use to access the member portal!)
For Non-Member Pricing: https://buytickets.at/ontariofoodcollaborative/916458
If cost is prohibitive to your participation, please contact us via email at ofc@ontariofoodcollaborative.ca to discuss options for your attendance.
Zoom link to the event will be included in your confirmation email.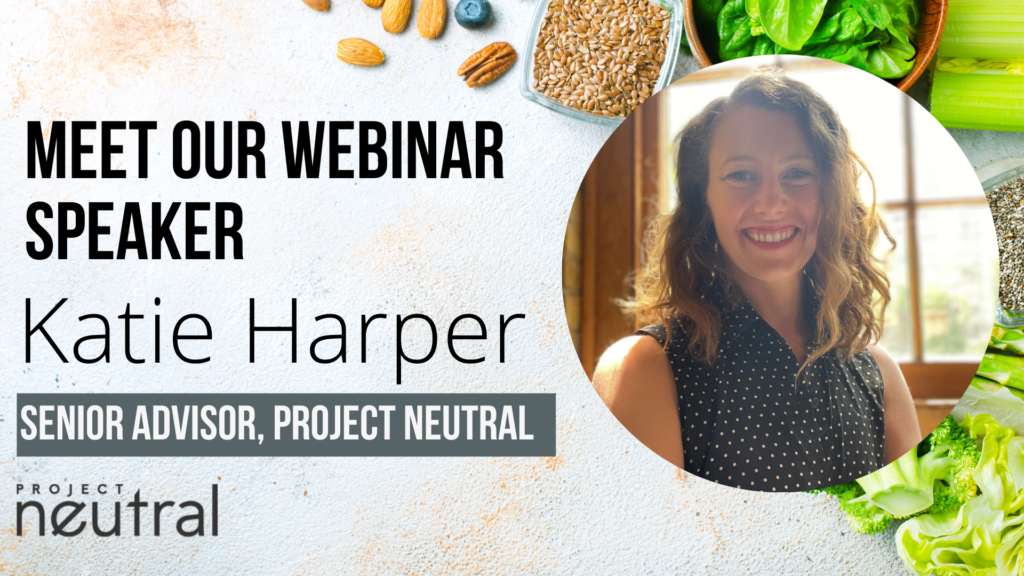 Meet our webinar speaker,
Katie Harper:
Katie Harper is a Senior Advisor at Project Neutral, and where she designs and delivers climate education and activation programs, including Talk Climate to Me (a fun, free, unscary online climate education experience for women) and Green from Home (a climate education and action program for workplaces).
Katie has worked on climate engagement in the non-profit and corporate sectors since 2008, and loves helping people see that they can be part of creating a climate-safe future. She holds an MSc. in freshwater ecology from McGill University, and can often be found exploring nature in her local parks.
Any questions? Don't hesitate to reach out to ofc@ontariofoodcollaborative.ca!